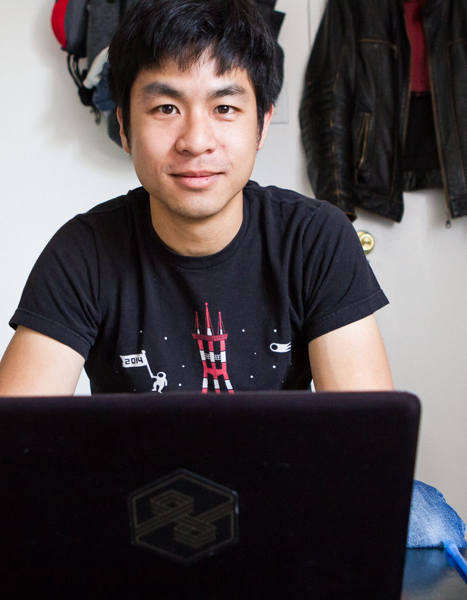 Albert Kong is a game designer and artist in the San Francisco Bay Area. His work is focused on the audience as players and the world as an unbounded space of play. Albert creates site specific installations that challenge players to view the physical and social space around them through the lens new rules.
Following a BA in Linguistics and Japanese from UC Berkeley in 2006, he spent two years developing and teaching a curriculum in parkour, an urban movement discipline that challenges how we interact with the architecture of a city. Informed by parkour's philosophy of transgressive exploration, he has since been involved with the street game design community and urban exploration community in the Bay Area. His games have been featured at Come Out Play in New York and San Francisco and at IndieCade East and West. His card game Stranger Danger, which encourages players to interact with strangers in public for points, was funded on Kickstarter in November 2013.
Albert formerly directed the Come Out & Play Festival in San Francisco, and went on to co-create Sandbox, a monthly open mic for games and experiences. Albert also curates the Bay Area edition of No Proscenium, an immersive theater event listing. His latest projects have been manifesting as immersive installations with the Living Room Collective.
Contact

albert@kong.cat
Follow me on twitter